For those whom non cross contamination is of paramount importance and there is a need for the highest guarantee of food safety then it is highly recommended to construct a microbiological laboratory on site. In the longer term your own microbiological laboratory is more cost effective and allows for much greater in house control rather than outsourcing.
For those exporting then some overseas customers will insist on having your own microbiological laboratory as a a minimum requirement. Best Lab Solutions has a long standing history of supplying and installing full microbiological laboratories around the world to a wide range of food producers.
Our expertise in this area also allows us to propose solutions tailored to individual budgets: from low cost alternatives through to premium top of the range equipment.
Despite there being many large laboratory suppliers at Best Lab Solutions we pride ourselves on offering a much more personal touch and we are keen to teach you the necessary know-how. Therefore we will understand your needs and then train you and your team on how to use all the equipment and to get the maximum benefits.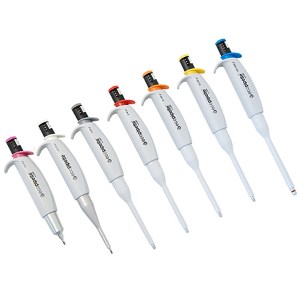 Accessories
Micropipettes
Hotplate
Water bath
Bunsen Burner
Main Units
Laminar Airflow (LAF)
Oven
Incubator
Autoclave
Cooled incubator. For fungi
Colony counter
Digital image microscope
Speedy Breedy
Speedy Breedy is a small portable machine that gives accurate and rapid digital results for detecting microbial contamination.
In food and drink production testing for contamination is vital to make sure that the food does not contain pathogens. It is also important to carry out tests to maintain brand expectation from customers.
In addition it removes the need to send samples to an external laboratory, which can be very costly and time consuming. It is also a compact size and so does not take up excessive space in your facility. Results can be obtained in 12 hours for most testing of bacteria including:
E.coli
Coliforms
Salmonella
Staphylococci
Enterococci and Streptococci
Enterococci
Clostridium perfringens
Lactobacillus and Pediococcus
Listeria
Pseudomonas aeruginosa
Vibrio spp
It also allows for internal sample checking and can be used as a screening device for production runs.
Because the Speedy Breedy is so simple to use and relatively inexpensive,  then it is suitable for all food producers requiring microbiological testing and provides a number of advantages over traditional laboratory testing methods.
Call us on +44 (0) 741 581 2462 or fill in our form
Best Lab Solutions Unit 12, Victoria Road, Sowrbybridge HX6 3AE UK | Telephone +44 1422 316505 | © 2017 Best Lab Solutions